Automated information exchange
Complete transparency in processes
Optimal utilization of resources
Real-time information on goods in transit
Integrated transportation and stock management
Safe and secured, in-house developed IT infrastructure
Cost-effectiveness achieved through better productivity passed on to customers
Digitization opens the doors to information and informed decision-making which accounts for optimal utilization of resources, accuracy and cost-effectiveness. At Novelty, we realized the potential of informatics and developed an in-house IT infrastructure to support and integrate our processes. Our integrated systems let us keep complete track of all our goods and resources in real-time ensuring complete control and transparency. Our secured system lets our customers also keep track of their goods in transit ensuring their peace of mind.
Our in-house framework integrates transportation, request satisfaction, stock administration, monetary repayment, and online business applications to provide you with the permeability you require. We maintain the framework you provide with our secured applications utilizing EDI capacities. This joins you with our specialist providers to help inbound, outbound, and reverse logistics. We introduce your resources into world-class innovation to deal with your internal store network. Our multilingual and multichannel capabilities help you embrace and synchronize your business with companies across the world in a hassle-free manner.
Our systems are developed from our experience working with various organizations across the globe ensuring maximum capabilities. Novelty can help you with the automation of your logistics department for a smoother flow of information and processes within your organization.
Supply Chain Technologies
We keep constant track of stock, order, and shipment statuses by automating maximum exchanges and ensuring consistent data flow at every stage. We then upgrade the distribution network to improve your customer support and create cost reserve funds.
Warehouse Management Technologies
All inbound, in-house and outbound stock movements are digitally recorded, making our Warehouse Management System (WMS) efficient for better control of procurement, manufacturing, and distribution activities.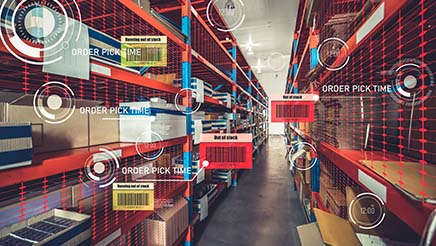 E-commerce Initiatives
Our system provides you with alternatives for downloading the whole waybill following information. Customers can produce and download different reports required to meet their specific needs.
AI and Robotics
We are fast-adapting to future-ready technologies such as AI and Robotics to compile reliable prognoses quickly. Warehouse management, supplier selection, last-mile logistics analysis and optimization, and workforce planning are processes that can be powered by AI and Robotics. We are adapting intelligent systems reducing human intervention and thereby, human errors ensuring the best of services to our customers.